Autumn/Winter 24/25 with MU
The 37th edition of Milano Unica, the iconic and leading fair for high-end textiles and accessories for the fashion world has came to a close in Milan.
Last Thursday, the 37th edition of Milano Unica, the iconic and leading fair for high-end textiles and accessories for the fashion world came to a close in Milan. An edition that marked success beyond that of 2019 prior to the COVID-19 pandemic with worldwide attendees reaching over 4,7 thousand and exhibitors 562. The light was of course shone on sustainability and innovation, as central themes of this year's event. Alongside the "Creative Sustainability" area, featuring exclusively sustainable samples, even the Metaverse found a space, with an exhibit created in collaboration with PWC to amplify the experience of the Milano Unica Fair but also allude to the future of the textile world, especially in terms of sustainability.
An event that took place at an interesting time for the sector, which is facing both familiar challenges such as increased prices due to inflation but also a slowed down supply chain, as well as new challenges including taking control of overproduction. "Luxury experienced an explosion in 2022 and continues to maintain significant momentum in 2023, which shows no signs of stopping," explained Alessandro Barberis Canonico, President of Milano Unica, to Pambianconews, commenting on the strong presence of luxury high-end companies at the fair. Claudia D'Arpizio, Senior Partner at Bain & Company also commented during the opening ceremony stating that ''quality brings with it a longer life span'' and now more than ever we are seeing a rise in the practice of thrifting and re-wearing what was at one point considered formal wear, in a more a casual way.
In fact, this concept of ''formalwear worn in an informal way'' as discussed by D'Arpizio was present across suppliers at the fair, highlighting the return of classic attire or ''smartsartorrial'' especially in menswear. A trend that saw a boom post-COVID-19 and that continues to remain steady, with, however, athleisure and streetwear playing a continually rising competing role.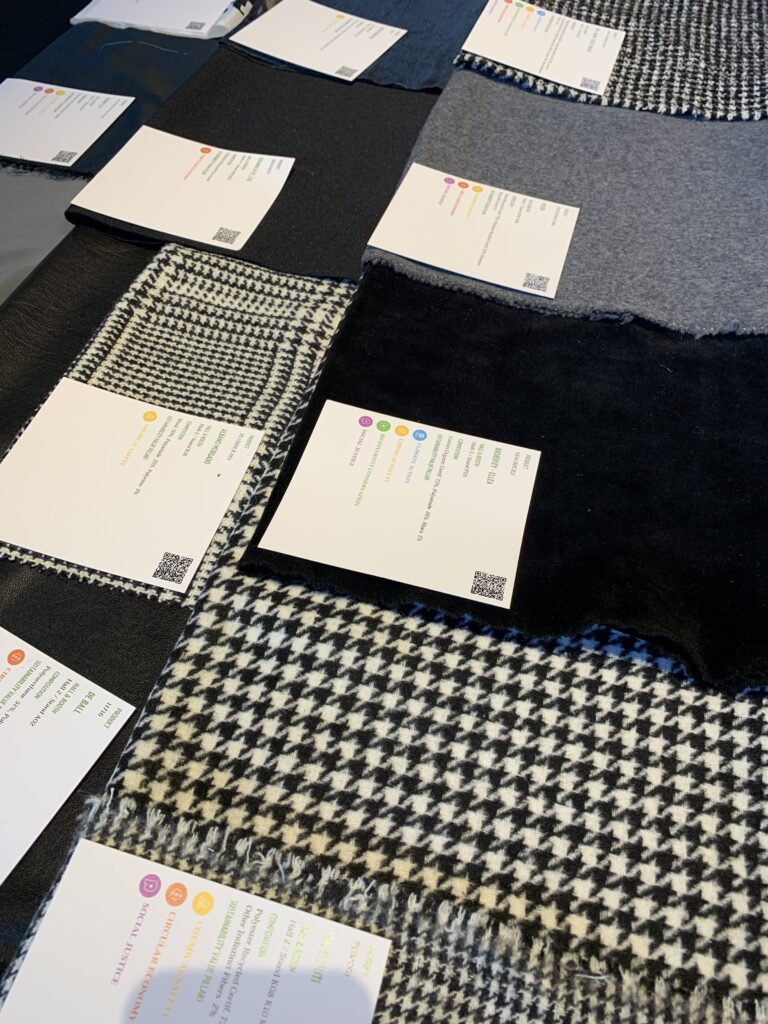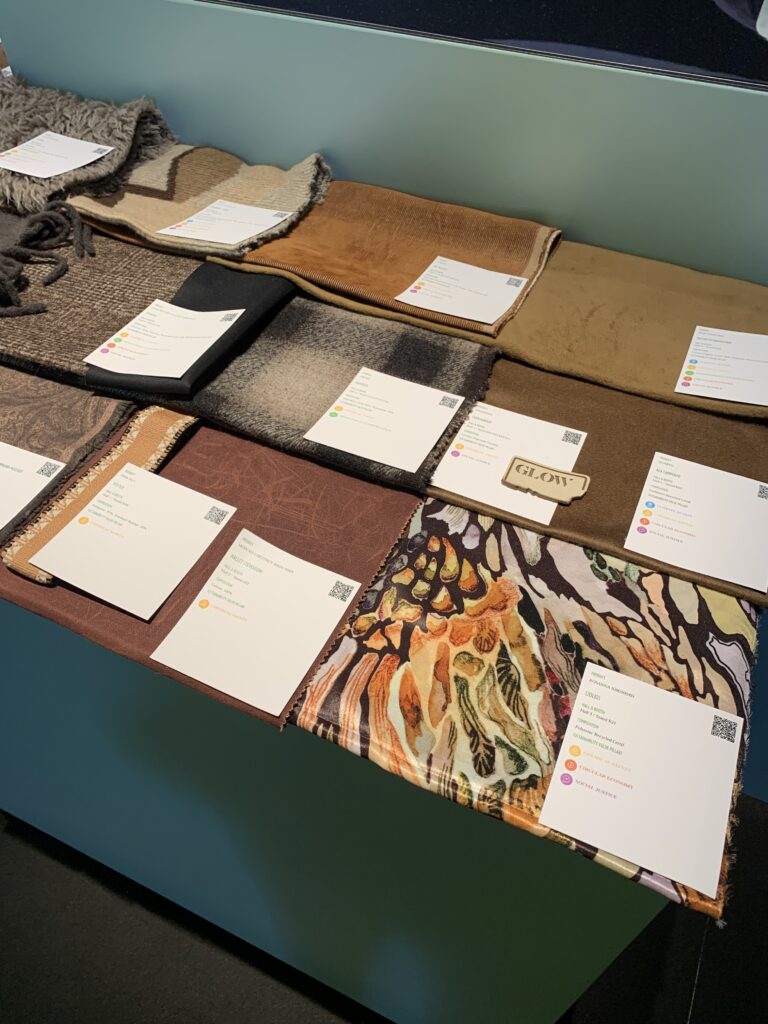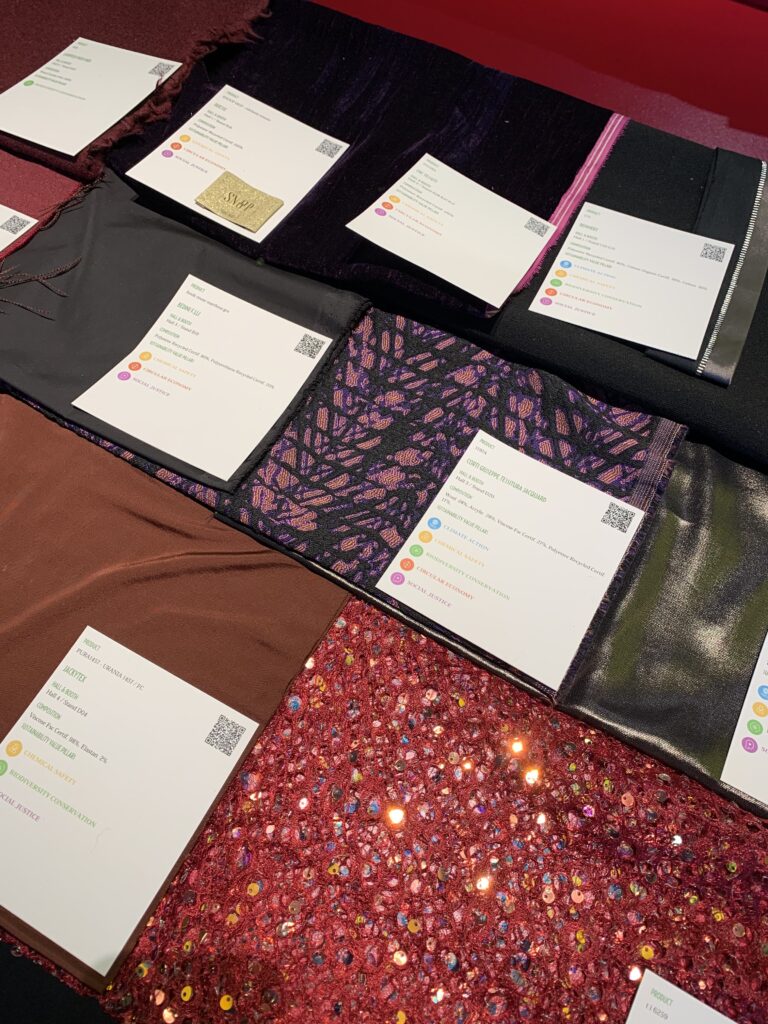 Night:
Colours that represent after-hours, nocturnal settings and an underground community with an almost haunting aura. Precise style with no excess detail and little distinction between male and female style. Jacquard, thin-multi layered and enveloping knitwear, fluid fabrics. Pieces that represent quiet sensuality and understated sexy elegance. We also see a large presence of zippers, metallic embellishments, fringes and satin laces.
Family:
A theme that is all about expressing yourself with a positive, easy-going, and free approach, without ever forgetting elegance and warmth. The materials in this collection and soft: wools envelop the body to create a textured and sensory experience and the presence of patterns including herringbone and houndstooth are repeatedly seen. Corduroy, knitted wool, and flannel are among the types we see as part of the menswear collection. A theme that showcases simplicity and introduces comfort and high-performance wear.
Culture:
Tailoring, couture, extravagance but also cosiness. A theme that recalls the past but also alludes to the future blending aspects of rich history and tradition. Refined and innovative pairs come together to give an incredibly unique feel. Doubled satins, tubular knots, and gingham are seen with a ton-sur-ton palette.
Several of the suppliers currently present on Bsamply including WEFT, Clerici Tessuto, Silkomo, Tomasi Master, and Lampo were exhibitors of this edition of Milano Unica. Learn more about each one and view their collections online directly on Bsamply. Each edition, the Bsamply team attends the event not only to visit the stands of existing suppliers but to discover new industry trends and meet new suppliers from across the globe.